Successes at the Mound
At Mound, you'll surround yourself with other successful companies in fields related to research, technology, marketing, engineering, manufacturing and more!
Testimonials and Success Stories

Montgomery County Consolidated Dispatch Center
Planners of the new, multi-jurisdictional Montgomery County Regional Dispatch Center were looking for the Superman of buildings to house the critical, 24/7emergency operation.  It would have to withstand storms, earthquakes and hurricanes as well as natural and manmade disasters.  It would have to meet seismic requirements. As it turns out, Mound in its heyday required just such a reliable structure for the site's mainframe computer, the nerve center of the entire facility.  The building was available, and so the match was made. About $12 million was invested in building improvements and high-tech equipment.  The Mound Development Corporation spent $3 million on the construction of a new entrance, the addition of windows, and the reconfiguration of the space, as well as the installation of new electrical and communications lines, flooring, lighting, roadway and parking. The dispatch center is financially self-sustaining with a combination of funds from the Montgomery County Sheriff's Office and contracts with police, fire and agencies from other jurisdictions that have signed on for the service.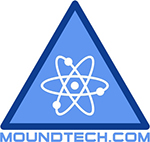 Mound Technical Solutions
Mound Technical Solutions has applied its principals' experience in Department of Energy tritium technology and testing of weapons components to advance fuel cell technology.  The recipient of $1.1 million in grants from Ohio's Third Frontier technology commercialization program, the company has developed, patented and introduced to the marketplace a line of fuel cell test instruments. Collaborating partners in the Third Frontier project included Mound-based Inorganic Specialists as well as Case Western Reserve University, the University of Dayton Research Institute (UDRI), Edison Materials and Technology Center, MMCIC, Sinclair Community College and Battelle to develop the system. Established in 1996 by Doug and Amy McClelland, Mound Technical Solutions has been working - along with UDRI, the Air Force Research Laboratory at Wright Patterson Air Force Base and others – to become a comprehensive, one-stop provider of fuel cell test services for manufacturers, consumers and integrators.  The company's objective is to help the commercialization process and ensure the functionality of fuel cell power units of all technology platforms.

WestRock
WestRock's decision to move its Safety, Health and Environmental Laboratory to the Mound Business Park hinged on the fact that nearly 6,000 square feet of prime lab and office space could be available almost immediately. A corporate staff function, the lab employs eight scientists and is responsible for environmental monitoring, industrial hygiene and product safety testing for WestRock corporate functions and operating facilities.  It supports more than 40 of the company's facilities in the U.S. and abroad. The laboratory maintains certifications through the National Environmental Laboratory Accreditation Program, American Industrial Hygiene Association, American Association of Laboratory Accreditation, Consumer Product Safety Commission as well as maintaining ISO 9000 and ISO 17025 registrations. WestRock is a leading developer of packaging for the cosmetics and personal care, healthcare and pharmaceuticals, food and beverage, home and garden and media industries, as well as producing specialty chemicals and consumer and office products.

Excelitas Technologies Corp
Excelitas Miamisburg is a Mound-based global company that develops and manufactures energetic safety devices for the defense and aerospace industries. In one project, Excelitas Miamisburg partnered with defense contractor Lockheed Martin to develop the Common Electronic Safe, Arm and Fire device for the Javelin missile system.  Using initiation and control components made at the Mound site, the weapon is capable of seeking out and destroying an enemy target more than one mile away. Established in 1994 by eight former Mound employees, the company became part of the multinational corporation, PerkinElmer Sensors Inc., in 1999. It is now recognized as a center of excellence for military and aerospace.  Several major defense contractors have honored the firm for the quality of its products, success in solving design challenges and timely delivery.
Current Owners/Tenants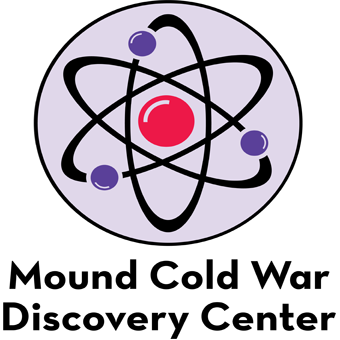 Mound Cold War Discovery Center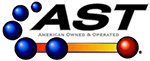 Advanced Service Technologies

ISS-Unlimited

GoKeyless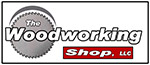 The Woodworking Shop, LLC

Barge Design Solutions, Inc.

Mound Development Corporation

Montgomery County Consolidated Dispatch Center

Precision Joining Technologies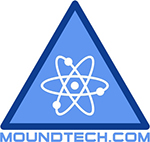 Mound Technical Solutions

WestRock

Excelitas Technologies Corp