Owners/Tenants
At Mound, you'll surround yourself with other successful companies in fields related to research, technology, marketing, engineering, manufacturing and more!
Success Stories
Current Owners/Tenants
Testimonials

Barge Design Solutions, Inc.
"The Mound's history was actually a big draw for us. Barge Design Solutions first opened a Dayton office in 1989 because we won a contract with the DOE to do work at the Mound—so coming here is full circle for us," said Vanessa Glotfelter, Vice President of Barge Design Solutions. "The Mound has been willing to help us in any way—even working with us to complete our space. Their staff and partners keep us informed and check-in often. And our employees appreciate the scenery and sidewalks, plus the wide variety of lunch options in the area." Glotfelter added, "We really feel like the Mound and the City of Miamisburg appreciate us as a tenant.
Visit Barge Design Solutions, Inc.'s website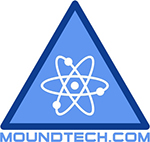 Mound Technical Solutions
Mound Technical Solutions is proud to participate in the Ohio Third Frontier Fuel Cell Program grant. This project has utilized synergy with another MBP tenant, Inorganic Specialists and leverages unique resources of MDC, which include equipment and facility lease assistance. The organization is not only our landlord, but a collaborator in this project.
– Doug McClelland, President, Mound Technical Solutions
Visit Mound Technical Solutions's website

Excelitas Technologies Corp
Since we began business at the Mound in 1994, we have seen consistent investments in and improvements to the roadways and infrastructure here," said Doug Benner, Executive Vice President of Defense and Aerospace for Excelitas Technologies. "These improvements have not only supported our business, we have also been able to leverage the growth here by utilizing the talents of other Mound-based start-up companies." Benner added, "The Mound has always been available to us and we appreciate their help in facilitating the local and state grants available.
Visit Excelitas Technologies Corp's website